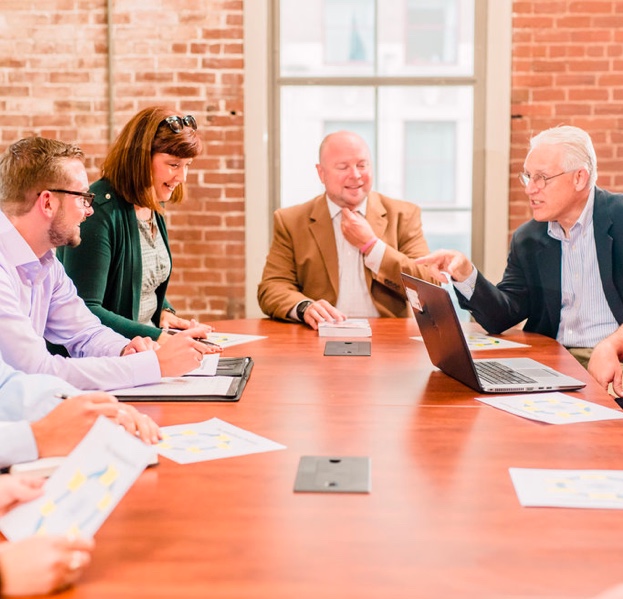 Step Back. Step Up.
The number one problem in organizations? Untapped potential. In our experience, the things that keep you up at night aren't insurmountable challenges. They're invitations to step back and step up.
Stepping back requires curiosity. At Archos, we provide a fresh perspective to help you view your organization with clarity and objectivity. You need a deep awareness of yourself and your team to really see what's driving or blocking success. We can help you find it.
Stepping up requires courage. It often means letting go of old habits and ways of thinking. It means leading your organization into the future you've planned, powered by the tools proven to get you there.
For decades, we've helped our clients do both so they can begin leading their teams with the authenticity and impact needed to succeed.
We're unusually exceptional listeners.
Consulting
Gain insights from a trusted advisor.
Coaching
Acquire the tools for lasting success.
DEVELOPMENT
Maximize the strengths of your organization.
Who We Serve
With intensive, individualized coaching and the creation of highly specific plans, we help executives in all fields develop into leaders who craft successful cultures around them. Because of our team's individual backgrounds, however, we especially excel at helping CPAs, family offices, closely held businesses, and money managers elevate their organizational leadership and develop the most natural and successful behaviors employees can adopt to guide their every move. It's never too late for your company to find its north star.
What I like best about working with Archos is that they take the time to listen and learn about the organization. Diane and David did a great job of getting to know our company and came up with a customized plan that directly met our needs. They are also incredibly flexible and were happy to shift the plan as our organizational needs changed. They are fantastic business partners!

Theresa Lang, SPHR | HR Business Partner
Gallup Engagement Champion HighPoint | eleVate The Citizen Experience™