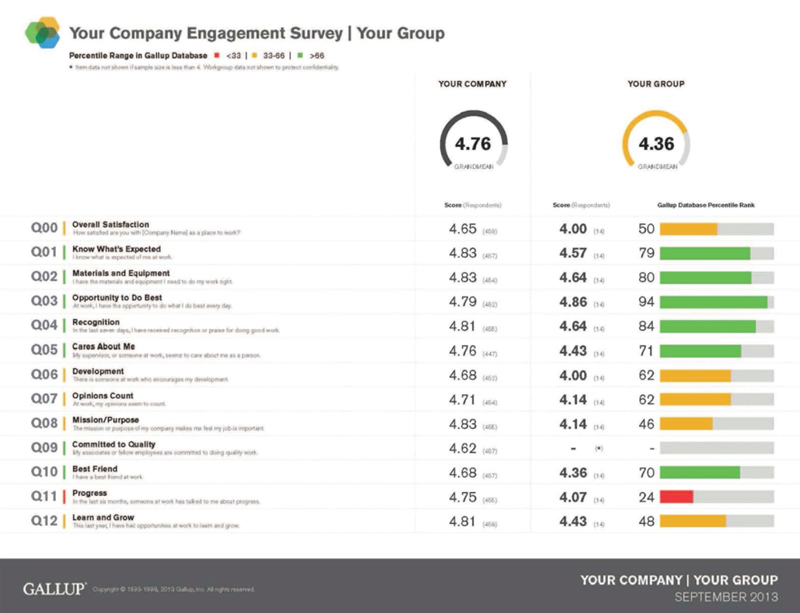 Unlock High Performance
Our work with organizations on employee engagement starts with a simple 30 to 45-minute discovery conversation at no charge. This conversation enables our team to learn more about your desired outcomes and answer your questions about the process for measuring and creating engagement.
should you want to proceed following discovery, the process will include:
Baseline measurement of engagement using Gallup's Q12 survey
Half-day workshop session with leaders to promote understanding engagement, review survey results, and prepare leaders for action planning
Support and tools for action planning to create engagement
Collaboration and coaching for sustainability.