CliftonStrengths® Discovery: Your Unique Strengths Workshop
"There is no more effective way to empower people than to see each person in terms of his or her strengths." – Don Clifton
Don Clifton's strengths-based approach to management and leadership powers the greatest teams in the world's most successful organizations every day.
These organizations know that the CliftonStrengths assessment is essential for employees setting and achieving their goals and accomplishing great things. People who know and use their CliftonStrengths are:
6x as likely to be engaged at work
7.8% more productive in their role
3x as likely to have an excellent quality of life
It isn't until people know what makes them talented and unique that they know how to perform better in their job and build better relationships as well as be better teammates.
CliftonStrengths® Discovery: Your Unique Strengths can be a transformative course. Participants learn how to take ownership of their personal talents and strengths to appreciate their individuality and the valuable contributions they offer. This knowledge helps them focus on specific goals to achieve greater personal and professional success.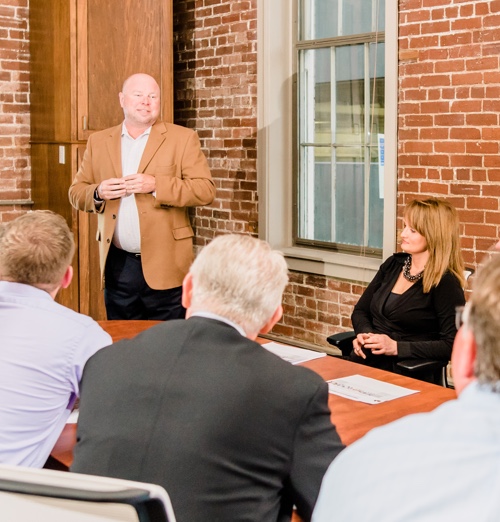 CliftonStrengths® Discovery: Strategies for Your Success
Developing the talents in our CliftonStrengths themes requires practice and hard work, much like it does to build physical strength. Like muscles, strengths can wither if we do not exercise them regularly.
Focusing on and investing in the development of our CliftonStrengths is more than just saying that we want to use our strengths every day.
When we move from being interested in our CliftonStrengths to investing in their development, our CliftonStrengths become something we can consistently use in our work and life. Seeing how we meet our objectives or respond to situations using our strongest CliftonStrengths is empowering.
To put their CliftonStrengths to work, people need to:
Concentrate on perfecting their strongest CliftonStrengths themes
Understand that developing their strongest CliftonStrengths is the best way to achieve their full potential
Spend time thinking about their CliftonStrengths and how to invest in their growth
Use their strongest CliftonStrengths every day by starting with the suggestions in their report and the CliftonStrengths Resource Guide to learn how to apply their most powerful CliftonStrengths
Purposefully use their strongest CliftonStrengths to achieve specific goals
During this course, participants learn new strategies to help them apply their CliftonStrengths to increase their effectiveness. They will receive valuable techniques and tools to begin to harness their CliftonStrengths and intentionally bring them to life daily.